Reading Time:
3
minutes
Mission
We provide

IMMEDIATE SUPPORT and TECHNOLOGIES

, for every producing and servicing company, who is working for safe and astatic gas cylinders, gas systems and fire protection system.
We reach together the

waste free

operation!
Business areas
Production of gas cylinder bundles, pallets
Gas cylinder testing and refurbishment machinery
Fire extinguisher testing and refurbishment machinery
Machinery testing and handling of powder-extinguishers, CO2 extinguishers, and chemical agents
History
The founder of the Pwent Ltd., Mr. Lajos Szabó is active on the gas industrial field from 2001. At that time he lead a company who represent the biggest aluminium cylinder producer Luxfer Gas Cylinders in more than 28 counrties. Received a very well established knowledge on gas business in the CEE (Central East Europen) region. Than lead and participate in establishing a greenfield investment for gas cylinder refurbishment. The plant capacity for gas cylinder refurbishment is at the moment 250K cylinder yearly. Receive high knowledge in production and servicing based on LEAN theories.
2012 – PWENT Ltd. started its way on different roots from 2012. More project more activity. One main guiding principle bind together these areas: we would like to create something good, and better and something which pointing to the future. Everywhere we are looking for the systems and solutions what is independent from the man. We try to reach the FLOW in this area. We trust in that we could create a value what is confirmed by your feedback as well.
2015 – Damotek srl (previously Vanzetti Equipment srl) exclusive representative in CEE region.
2021 – DNV cerified ISO 9001 quality system introduction
2021 – Modular gas cylinder bundle design and production in our Hungarian plant.
Gas industry
Pwent Ltd. besied its production has a strong exclusive representative agreement with well known European gas industrial equipment producers. We offer products to companies who work with high or low pressure cylinders, industrial gases, FM200 or Novec clean agents. We recommend horizontal or vertical big capacity gas bundles or gas trailers from our own production to your gas storage or gas transportation needs.
We deliver machines from Vanzetti Equipment for the works connected to gas cylinders retesting production or refurbishment. The professional dot marking cylinder stamping is done by Sitel MK3's dot marking machines. Our colleagues has more than 18 years work experience in gas cylinder trading and gas cylinder refurbishment. The offered machines contain many year developer and end user experience as well. From the wide product range with the partner together we choose the best fit what is most suitable for the customer needs and the target. If in a special case we cannot fulfill some need from our product range then our partners are ready to develop customized solutions. We act as the sole agents of the following companies: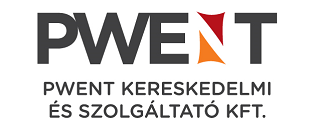 The main point at our gas cylinder bundel design and production is the modularity, and various option with a quick production time. As an example you can have 4 section with 8 main outlet in one gas cylinder bundel. Flexible production, customer oriented production is the common way of working.
Gas cylinder bundles – vertical, TPED, PED, 4,6,8,9, 12,16 cylinder, cylinder systems. Many design even in customer specific design as well.
Gas trailers
Gas trailers refurbishment, retest

More than 30 years experience on the gas industrial field. Damotek (previously Vanzetti Equipment) and Vanzetti Engineering start from the same route. If you check any of the first line gas producers' sites in all over Europe we are sure you will find minimum 1 Vanzetti machine on site.
Equipment for gas cylinder retesting refurbishment – vice, valving, devalving, test-pump, test-ramp, cylinder drying and cylinder cleaning equipment. Inner and outer cleaning, painting chambers, gas mixture units…
Post filling treatment units for gas cylinders and gas bundles. For example mixers.
CLEAN Agent (FM200, Novac), refrigerants, halon equipment – filling, emptying, filtering, separation, cleaning…
Fire Extinguishers (powder, CO2) retesting, refurbishment equipment – filling, emptying, collecting, cleaning machines…
CO2 transfer and filling units.
Inert gas filling and connected machines.
Countries: Austria, Croatia, Hungary, Romania, Serbia, Slovakia, Slovenia.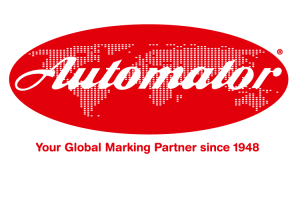 Since its founding in 1940, AUTOMATOR has been focused exclusively on Industrial Marking Products and Solutions making us the largest manufacturer of marking equipment in the world. No matter how you want to permanently Identify your product, AUTOMATOR has a solution that will exceed your expectation making a mark that will enhance your part and limit your liabilities. Our GLOBAL network of partners (not just distributors!) are available in 102 countries serving 100+ business sectors. No matter where you are in this world, we are there to support you and our marking products, birth to death.
Permanent marking solutions with technology of
Laser marking
Dot marking
Scribe marking
Roll stamping
Impact marking
Presses
and more…
Countries of representation: Hungary